I have some brand new prints ready just in time for the fast approaching Mother's Day and Father's Day.
Many of you know about my recent coverage in the Western Horseman, but just in case you missed it, I have included a PDF of the article for you to read http://files.faso.us/4208/3431.pdf An honor, indeed, it was to be included in this wonderful publication. And, yes, "Who's That?" is one of my new limited edition giclee prints...so check them all out.
It has been a busy spring with several art shows this past March. Bob and I thoroughly enjoyed spending time with so many of our friends and collectors at these shows. A heart felt "thank you" goes out to you for all of your support, and I hope you are enjoying your new purchases.
I have put together a few pictures below from my shows at The CM Russell and The Briscoe Western Art Museums with a few pictures of the kids and friends mixed in. I am so proud of my Range, Wool & Mohair Judging Teams that I coach. We are still busy with contests and are 4-H State Bound. My middle son, Dalton, recently won Hi-point Individual at the State FFA Wool Judging contest in Lubbock...he is so proud of his new buckle. The team ( Franklin, Dalton, and Ivie) placed 4th overall and it was close with only 10 points between 1st and 4th. As a mom and coach, I couldn't be prouder of their achievements and look forward to helping them achieve their goals at 4-H Round Up at State in June.
Let me know if you have any questions regarding art or if you just want to chat...as I always enjoy a good visit. Have a wonderful spring and Happy Mother's Day to all the mothers out there.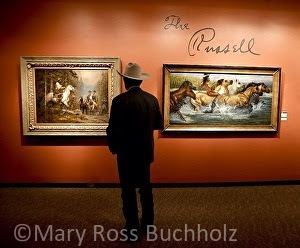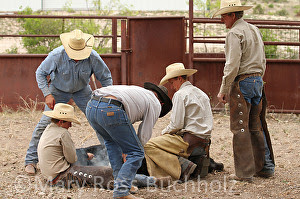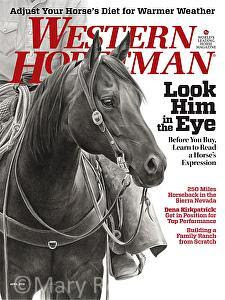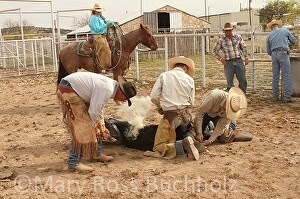 Thank you to all of my collectors, galleries and supporters!!
"Where the spirit does not work with the hand there is no art." --Leonardo da Vinci
Thank you all for your interest in my blog. If you have any requests for future articles or information, or any questions about my art, please feel free to contact me any time at
www.maryrossbuchholz.com
or at 325-853-3839. And check out some of my new arrivals at
InSight Gallery
and
The Legacy Gallery
. I always look forward to hearing from you.
Best regards,
Mary Ross Buchholz
CONTACTS AND LINKS
To see more of my work and to be the first to see
my current work please view these sites:

www.MaryRossBuchholz.com
If you liked this newsletter, then please forward it to a friend.
If this newsletter didn't come directly from me, and you want to receive future newsletters,
then click
Mary Ross Buchholz e-newsletter